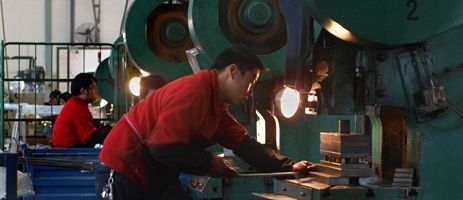 Technology
Metal Component Manufacturing
Dolle Suzhou has a significant asset investment which gives us the capability to perform punching, cutting, and grinding processes using the presses we have which range in size from 4.5 tons to 500 tons.
Assembling
Dolle Suzhou benefits from State of the Art Robot technology. Our welding and riveting departments include new robotic equipment from Kawasaki and Migatronic.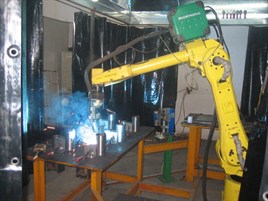 Our machinery is complemented by outstanding and highly experienced personnel. We employ a large team of the most skilled and dedicated welders with decades of experience.
The combination of our investment in human and mechanical expertise gives us the perfect combination of flexible capacity, and quality standards that are unrivalled.
Final Assembly and Packing
Our production is geared to the cost - effective and quality controlled manufacturing of often complex and intricate combinations of components which interact with each other. Typically our products will contain 50 or more constituent parts.
Each aspect of production through to the final design and application of packaging is subject to Dolle's very high standards of quality control.